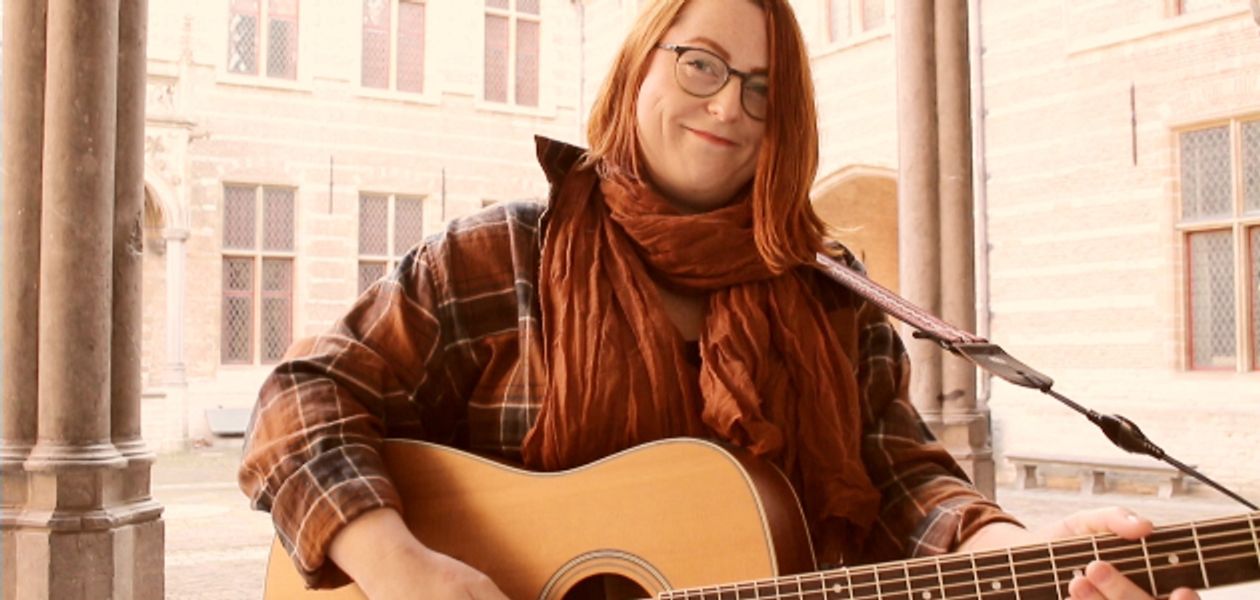 Welcome to my page! I'm Elly, the most melancholy Lady of The Lowlands and still I smile quite a lot. My songs float somewhere between jazz and folk. It's said that I have a soothing, but radically honest voice and I play a guitar with just four strings.
At age nine I started playing the guitar and writing songs. As I grew up I experienced mental breakdowns, anxiety and I've gone through therapies, all to keep focusing on what I feel and how I best move forward. My inner most thoughts, feelings and lessons of course find a way into my music. I firmly believe there must be others who'll recognize certain things and maybe they'll feel less alone as a result. This is what drives me.
Besides music I love creativity and fantasy. When I was young I used to listen to vinyl records of fairytales. This sparked my love for sounds and making podcasts that lean more towards radio play (hoorspelen). I also enjoy drawing and creating videos.
As a musician I've written over a thousand songs and I look forward to record, share and release many of these in the future. This page came to exist because I want to invest more into all my musical and creative adventures whilst still following my own path.
What will you get when you join me here? Every month I'll post a video with me playing you at least 3 songs, for your eyes only. You can get early access to music videos and listen to the podcast called: Elly Kellner's Pod. I am very excited about making this podcast series exclusively for you on this Petje.af page! It will be available from 2022.
Pick a subscription that fits you best and you'll help me lift my creations to a higher level. Thank you!
---
Laatste updates
Eenmalig doneren?
Neem eenmalig je petje af! Kies zelf het bedrag.
Eenmalig petje af!
Support Elly with a one-time donation. Pick your own price!